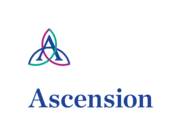 Report a Correction
This form is only to be used by Ascension physicians and their representatives to submit corrections to directory information. All profile change requests are subject to verification before changes will be made.
If you are a patient needing information or to schedule an appointment, please contact your physician's office directly.
Please use this form to submit an edit for this listing on the website.
You have selected an option that triggers this survey to end right now.
To save your responses and end the survey, click the 'End Survey' button below. If you have selected the wrong option by accident and/or wish to return to the survey, click the 'Return and Edit Response' button.